I think that everyone wants to support ethical fashion brands. I'm pretty sure if you ask anyone, "Hey do you condone slave labor to make cheap clothes?" The answer is going to no.
When it comes to actually purchasing clothing it can be difficult because:
a. you might not know of any ethical fashion brands.
b. you can't easily go to a store to try the items on
c. it can be expensive!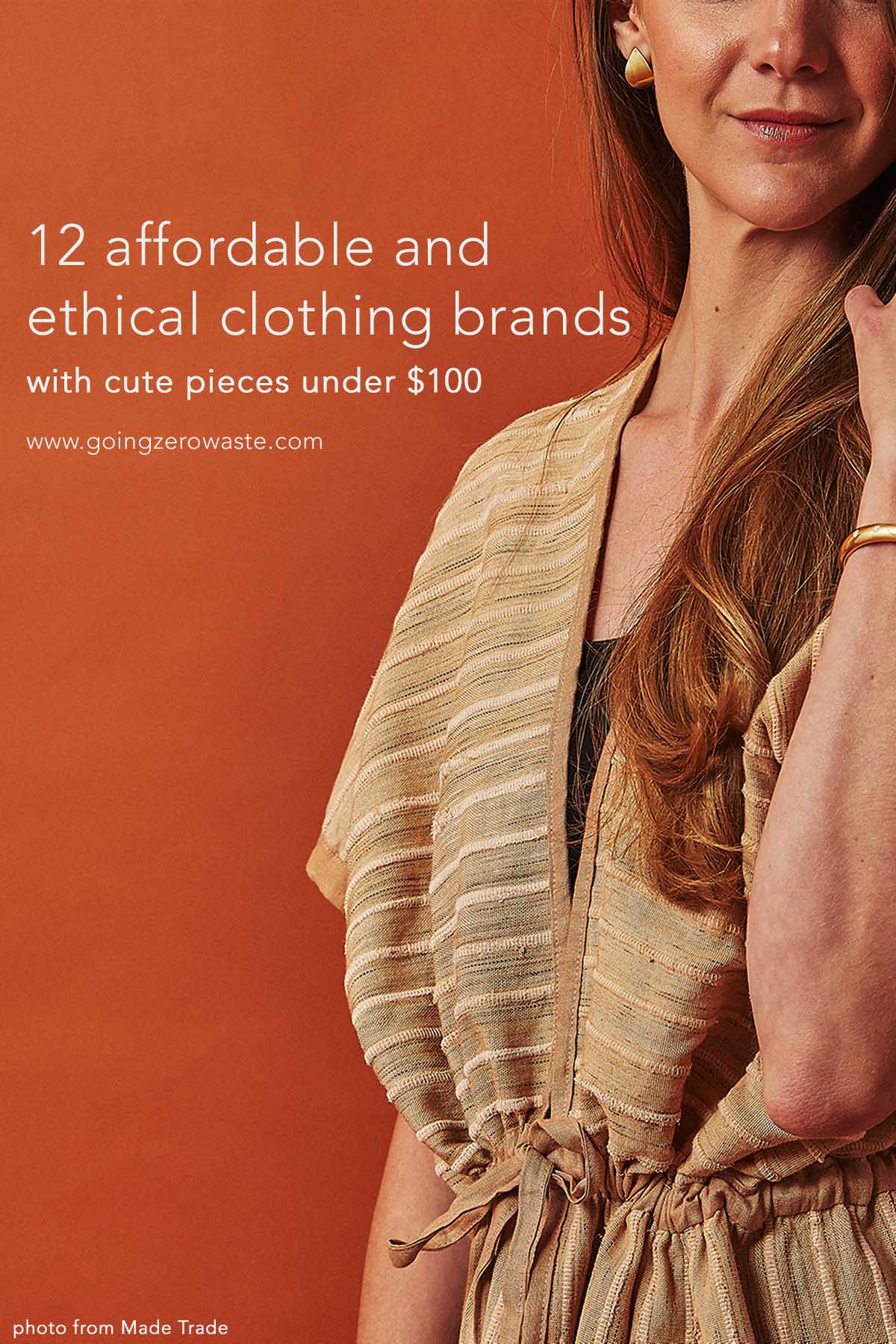 Ethical fashion is expensive for many reasons, but a lot of it comes down to perception.
Fast Fashion has driven the cost of clothing down so far that what is actually a reasonable price – and one that was normal up until the 80s – seems extreme or high.
If you're interested in learning more about fast fashion and why it's a problem for both people and the planet be sure to check out my guide: What's the Problem with Fast Fashion?
But, no matter how many times you hear 'fast fashion is ruining the planet', it still hurts to part with $100-$200 for a dress when you could buy four for the same price at the mall. Trust me… I understand.
Thankfully, shopping secondhand is AMAZING for the planet and one of the most budget friendly options out there.
I try to shop both secondhand and from sustainable brands.
This blog post specifically focuses on sustainable clothing makers because I want to support ethical retailers who are doing things right! I want to make sure that brands who are doing good things for the Earth have thriving businesses.
If you're looking for info on shopping secondhand be sure to check out my blog posts 10 Online Thrift Shops for All Your Clothing Needs and 6 Tips for MASTERING Secondhand Shopping.
Besides shopping secondhand and supporting sustainable designers, I've also improved my fashion footprint by practicing some of my favorite minimalism habits like:
Waiting 30 days before making a purchase
Asking myself these five questions BEFORE I buy
Making sure it fits with my core style and colors (more on this to come)
Making sure the measurements are appropriate for my body shape.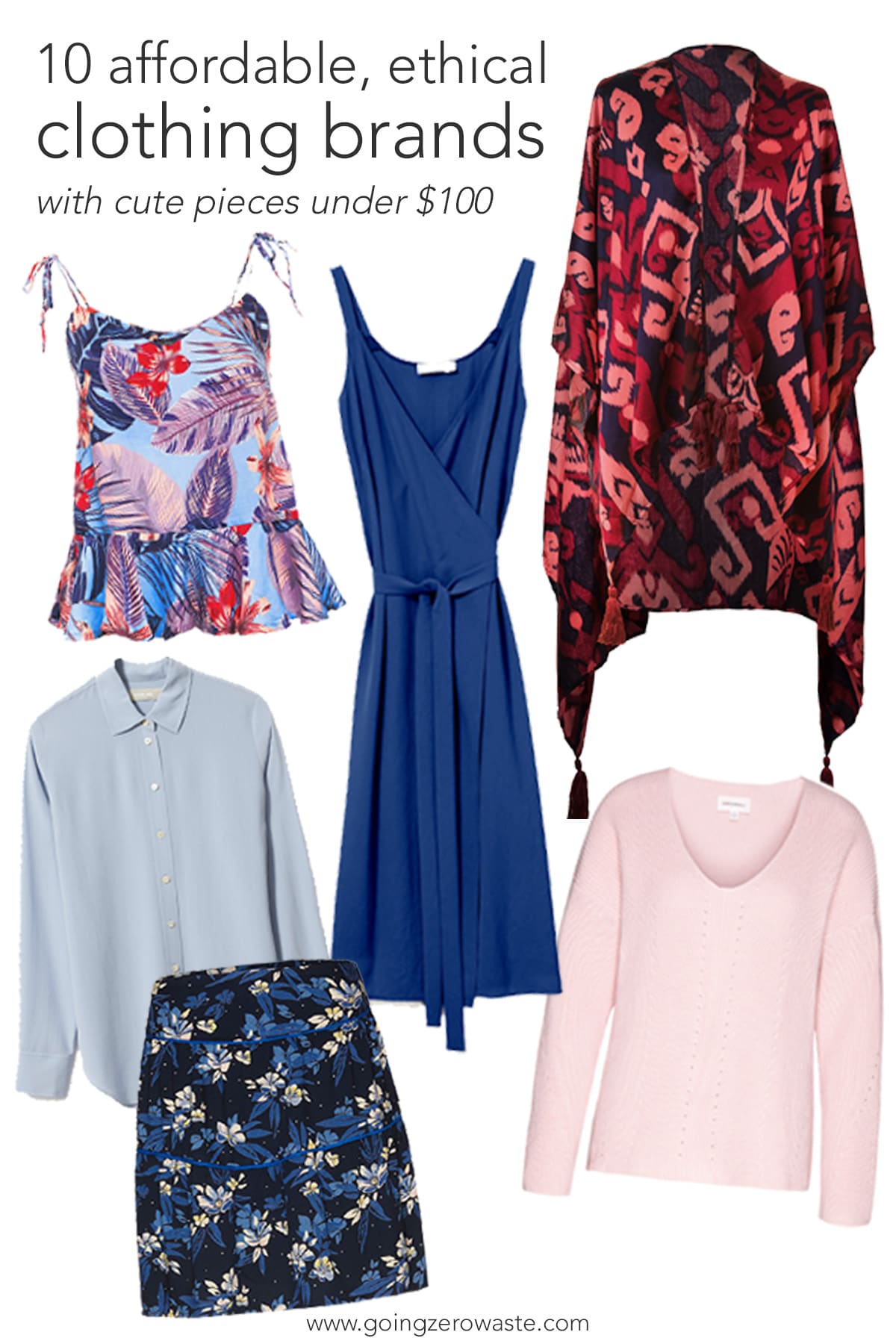 affordable sustainable and ethical fashion brands:
But, enough about fashion footprints. Let's get to the good stuff… why you're here – you're hear to learn about a handful of sustainable and ethical fashion brands that are actually affordable!
I can't stand it when I read sustainable fashion round-ups and the only thing under $100 is a white t-shirt so I wanted to round up a few brands that have cute pieces you can snag for under $100.
But, if 12 sustainable brands isn't enough, then check out my ultimate guide to ethical fashion brands where I've round up 50 Sustainable Clothing Brands.
Of course, all of these brands offer more expensive items and you can also score a bunch of even better deals off the sales rack. I hope you enjoy this post and several of the links are affiliate links for more information check out my disclosure policy!
I hope you've discovered a few new ethical brands, let me know if you have any favorites in the comment section down below?